About Us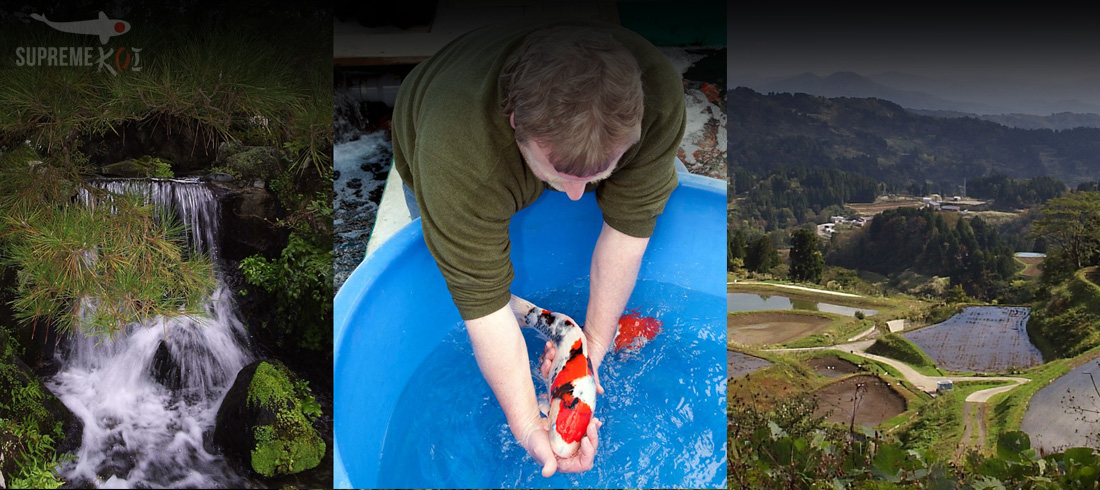 Supreme Koi arises from a love of all things carp. The journey began a long time before I visited a koi show in the early nineteen nineties where my wife and I became mesmerized at the beauty and presence of koi.

Subsequently I became involved with this new passion and soon after started showing koi at my local club's annual show. Enthusiastically I progressed to the position of Show Chairman whilst continuing to exhibit countrywide and also join the British Koi Keeping Society National show committee.
Several years later and moving on from the show scene I yearned for more from the hobby and time spent with friend Maurice Cox of Koi-Uk I realized that the koi trade was the direction to travel. I was already building ponds in my well established landscaping business so this seemed the natural evolution.
In October 2014 during my fifth trip to Japan plans were under way to launch Supreme koi. Here is where I commence. My intentions are to build on this in the seasons that follow.
My aim is to pass on my knowledge and by hand selecting koi I supply; I will give my clientele the opportunity to enjoy these living jewels with passion - the way I do.